The UNM Basic Needs Project is an interdisciplinary collaboration of UNM faculty, students, and staff. Our goal is to improve the basic needs security (food and housing) of college and university students in New Mexico through a combination of data collection, research, and the development of evidence-based solutions.
In 2023, the Basic Needs Project conducted the first-ever statewide survey of basic needs at higher education institutions that included faculty and staff as well as students. To browse the survey data, go to our Tableau site.
In 2023-24, we plan to build a statewide consortium with other schools, government, and civil society to reduce basic needs insecurity in higher education.
To learn more about the problem of needs insecurity in NM higher education, watch this short video made by the Basic Needs Project in 2022.
Contact us:  basicneeds@unm.edu
UNM Basic Needs Project - Explained from The University of New Mexico on Vimeo.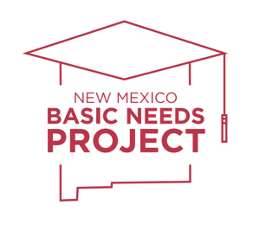 Overview of Food Security, Housing Security, and Homelessness from the results of the 2023 statewide higher education survey of students, faculty, and staff: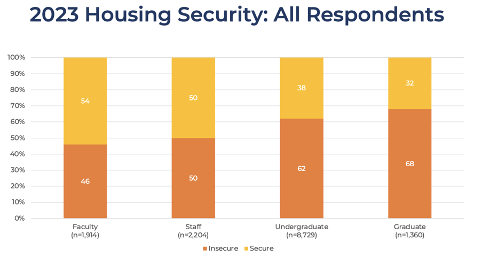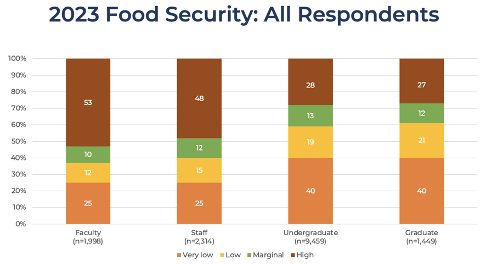 If you'd like to donate to the basic needs project, click here. Contact us at basicneeds@unm.edu.